Blooming Snow Flame Flowers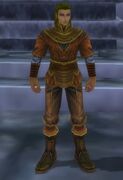 Your skill level in Planting must be at least 40 in order to receive this quest.
Yes... You're planting ability is already advanced. I always feel happy when I see somebody that loves flowers as much as you do.
Would you like to learn even more about planting? If you pass my test, I'll teach you even higher-level planting knowledge.
There's a
 Snow Flame Seed here. Please carefully tend for it. Only the healthiest seed can grow to become an elegant
 Snow Flame Flower. The test is quite simple. Just give me a
 Snow Flame Flower.
(After completing this quest, your planting level limit will be raised to 60.)
---
Please plant the
 Snow Flame Seed, grow a
 Snow Flame Flower, and give it to Nabul Fulan.